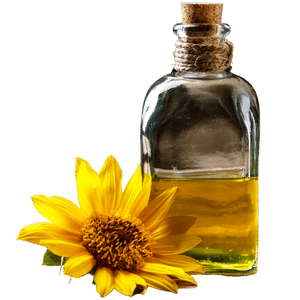 Helianthus Annuus (Sunflower) Seed Oil
Sunflower oil contains omega-6 (linoleic acid), which helps with cell formation and treats conditions like dermatitis, acne, and scars. Sunflower oil is advantageous for hair due to a number of factors. Its linoleic acid content also helps to reduce hair loss.
🌿 Has antioxidants that help with premature aging and wrinkles.
🌿 Contains linoleic acid, which helps your skin retain moisture.
🌿 Reduces hair breakage.
🌿 Helps calm down dandruff.
SHOP BEST SELLERS